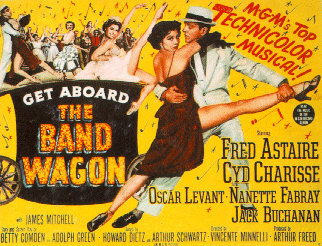 Now that the Mets have been officially eliminated from playoff consideration, I know many of you feel the need to find a bandwagon to buy a ticket to during the 2005 stretch run.
"Who should I throw my support behind to make the postseason watchable?"
is probably what you're asking yourself.
Well if you truly need a bandwagon, and if it's going to get you to sleep at night, I have devised a scientific system to help you find your "baseball chi". Call it "DeKoonig's lost theory"::
Here's the scoring system:
If you're a former Met not named Carl Everett or Timo Perez: +1
If you once stole a base off of Mariano Rivera to start a comeback from 0-3 down and defeat them in the ALCS: +1
If you're a Yankee: -1
If you're a former Yankee: -1 (If you're Aaron Boone, make it -2)
If you wear a uniform that says "Braves": -1
If you're a former Brave: -1
If you have ever been the World Series MVP against the Mets: -2
If you have ever hit Mike Piazza in the head with a pitch: -2
If you have ever hit Mike Piazza with two pitches, and ran away when he charged the mound (the Guillermo Mota rule): -2
If you're a member of the
Metstradamus Hall of Hate
: -3
Using this scoring system and the rosters from ESPN website, here are the team wide scoring totals among squads who still have a realistic chance, letting you know who you should root for (feel free to double check my totals):
San Diego Padres: -2
Los Angeles Angels: -3
Boston Red Sox: -3
Philadelphia Phillies: -3
St. Louis Cardinals: -3
Cleveland Indians: -4
Chicago White Sox: -4
Houston Astros: -6
New York Yankees: -41
Atlanta Braves: -45
The Angels were at zero until I took managers into effect, and Mike Scioscia IS in the hall of hate...Bruce Bochy is also a former Met (albeit for ten minutes), so the official bandwagon has changed from the Angels to the San Diego Padres, who win out with a score of
-2
. So the Padres are now the official pick to root for half heartedly until they are eliminated.