Did I miss something or did FOX never show the individual pre-game introductions last night before game one of the World Series?
The powers that be at major league baseball aren't
that
clueless as to eliminate pre-game introductions. Well, maybe they are, but the players
were
introduced last night. But after FOX's bloated half hour pre-game show, otherwise entitled "Let's Pretend Jeanne Zelasko is a Journalist as she Tugs at your Heartstrings for Thirty Minutes", Jose Contreras is warming up at just a shade after eight o'clock.
Great, the game starts relatively on time. But at the cost of the pre-game intros?
I mean, am I old (hypothetical question, don't answer that) or are the pre-game intros a staple of the World Series? Isn't the point to introduce the two champions to the world, who may not know who they are? Couldn't we have sacrificed some of Kevin Kennedy blah blah blahs for some tradition?
Or have FOX's consultants told them that pre-game introductions don't bring in the right demographics?
***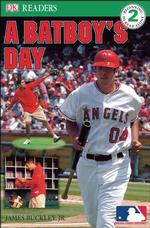 I've been meaning to complain about this all season:
Who started this wacko policy that requires a player on each 25 man roster to be assigned the task of removing another player's batting helmet when he enters the dugout after scoring a run?
Aren't there bat boys for this? And speaking of clubhouse assistants, do their tips go down as they have more and more of their duties taken away by players like Doug Mientkiewicz?
Have the bat boys become too busy writing books that players need to take on some of their duties?
Or do the bat boys need to unionize?
***
Karma.
Sometimes, karma takes a nap for five years...
But when it wakes up, it's a bitch. Right, Roger?