I was drawn to it by the Billy Joel verse, the same one used by yours truly in a
far away blog
. So of course, I had to see where the Piano Man was taking me to this time.
What followed was a trip back to my youth.
Folks, for those of you that are into torturous memories, you will not find a better dramatization of the Mets 1979 season as you will
here
and
here
, a two part circle of hell which is part Greg Prince, part Wes Craven.
Of course, 1979 holds a special place in my heart because it was the first full season that I followed baseball. I went to my first Mets game in 1976 and saw Tom Seaver. For some cosmic reason, I didn't follow baseball in 1977 and 1978 (go figure). But 1979 I was into it full bore. The cynic in me took many years to incubate, as I remember '79 for the end of the season sweep of the Cardinals to finish the season at 99 losses and not 100. When everyone in your class is wearing Yankee batting helmets and celebrating two titles (again, titles I never saw and don't remember), even small goals are satisfying.
The part of the dramatization that hit me was in regard to Pete Falcone:
"Ya'd think dis'd be good f'me, y'know? When dey brought me here, I was 0-9 against 'em. 0-9! I'm the one guy dey could beat and dey brought me here. Now I don't beat nobody. Maybe it's God's will."
Do you have any idea what the Mets' record was in games that I attended in 1979?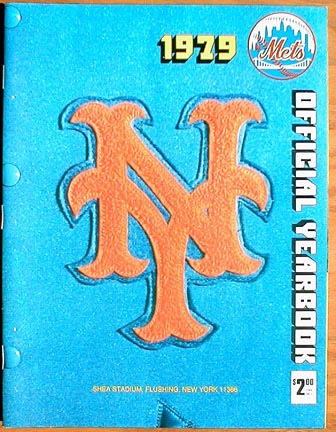 0-9.
I've worn the numbers like a badge ever since. The Scarlet Numbers.
Oh and freakin' nine.
Go figyah!
Any way, you know what the point is...the point is to go read "Faith and Fear in Flushing" right now...and find your moment of Zen.