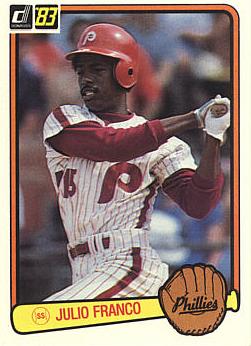 It's important for the mental health of all of us to not go half-cocked and ready to jump off the nearest tall building at the mere mention of every rumor, half truth, and speculation. None of us will make it to Opening Day if that is the case.
But if I read right today, it's time to scout the block for office buildings.
The first thing I read is that the
Mets may pursue Kenji Jojima
, a 30 year old catcher looking to make the jump from the Japanese leagues to the majors. Now I'm not going to be too concerned over this because today's read is in direct conflict with
this from weeks ago
, written by the same columnist.
I thought at this point that people would stop raving about scouting reports out of the Japanese league without qualifying that these are the same scouts that promised us Kaz Matsui was a sure thing. For every Ichiro, there's an Ichi-no...otherwise known as Satoru Komiyama...so please stop with the hype machine. The fact is, nobody truly knows how any player's skills translate from the Japanese league or the Korean league or any other league to the majors.
And if Omar Minaya is silly enough to be seduced by the potential of a 30 year old catcher from the Japan leagues at the expense of not only signing a player who is proven in the majors at the strongest position in terms of 2006 free agents outside of reliever, but signing a player who has expressed interest in the Mets as Ramon Hernandez and Bengie Molina have done, then I can't help him.
But the kicker today is that the
Mets are mulling a pursuit of Julio Franco
to platoon with Mike Jacobs, who is hitting about .240 with one homer in the Venezuelan winter leagues, at first base.
What, Minnie Minoso turned them down?
Carl Yasztremski made other arrangements?
Gerald Williams, Wil Cordero, and Roberto Hernandez need a fourth for horseshoes?
We've all just aged a few years.